What is the open iLab?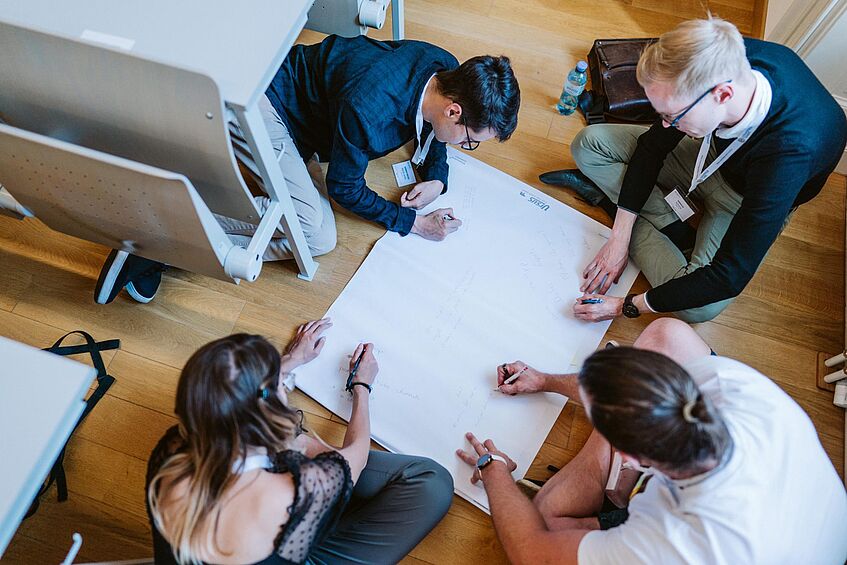 Are you part of a passionate, creative team with an idea that can make a difference in the world? Join the open ilab @UniVie! The programme is designed to bring your idea to the next stage by providing training, mentoring and resources adapted to your unique journey. Access to our co-working space allows you to connect with other teams from various backgrounds.
The University of Vienna committed to actively contributing towards building a sustainable future. Therefore we also invite teams with creative solutions aimed at achieving the 17 Sustainable Development Goals (SDGs) to apply.
Who should apply?
Who should apply?
The goal of the open iLab is to foster a community of multidisciplinary individuals striving to make a tangible difference by creating solutions addressing societal issues. We are looking for motivated teams with a connection to the University of Vienna (students and/or employees) who have an idea they would like to transform into reality. It does not matter if your idea is in the early stages or more advanced.
We strive to create an environment where everyone feels valued and empowered and encourage teams with different perspectives and backgrounds to apply.
Timeline open iLab 2023/24